This past year I feel like most of my readers will have seen or heard about DJ Khaled. He is the source of many memorable catch phrases like the one below.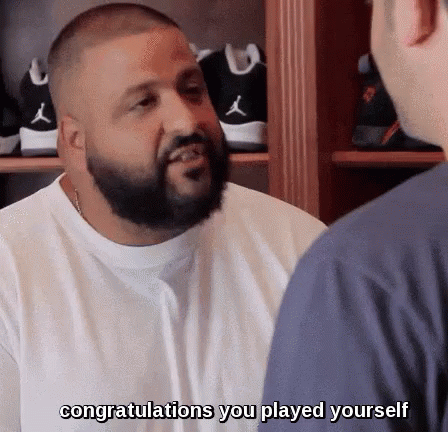 When he's not jet skiing or showing us his insane sneaker collection the legend is making ANTHEMS in his music studio. DJ Khaled is currently in the works of creating his next studio album and has recently released a new single 'I'm the one' which perfectly fits the American summer vibe.
Look at the star studded cast he was able to put together! Justin Bieber, Quavo, Chance the Rapper & Lil Wayne. All these artists have millions of loyal fans and too see them all together in a music video is nothing short of amazing.
'I'm the One' was posted to YouTube a few days ago (28/4/17) and has already been watched over 31 million times! Let's thank the Beliebers…
The song has reached the number 1 trending spot on YouTube and is topping the charts around the world. I have to admit the song is catchy and I've watched the music video a few times, however can you point out all the subtle and not so subtle product plaemnts throughout the music video?
I'm going to show you a few screen grabs of products I was able to find, hopefully I don't miss any!
Beats by Dr. Dre Wireless Earbuds.
Ciroc Gold Life
The man really has mastered the art of subtle advertising…
The definition of product placement is: Source.
"The promotion of branded goods and services within the context of a show or movie (or even personal videos) rather than as an explicit advertisement."
We all see the products appearing in our favourite movies, T.V. shows and music videos, however how effective are they actually?
It is hard to tell how much of a return these businesses are making from product placements, nevertheless using DJ Khaled's new music video as an example, products in the music video have been viewed over 31 million times. Viewers may completely ignore the products, keep them in memory or look further into the items he promotes. Fans love to see what brands their favourite artists are using.
Some great advantages of product placement in music videos is that they are continuously viewed as fans come back to listen to the song online. Most of YouTube's most viewed clips are music videos. Another advantage is that they have easily defined demographics as brands can take into account the artists social media statistics when choosing an artist to sponsor.
Do you take notice of the product placements you see in T.V, movies or online? Do you think it can influence a buyers purchase decision?